Give us a call
+49 (0) 5520 923 54 51



The Hotel Paidion in Braunlage

Welcome to a place that is characterized by a variety of natural beauties and is deeply connected to them. Here, in the Harz Nature Park in Braunlage below the popular Wurmberg with a view of the Brocken, everyday life moves far away and the here and now comes to the fore. However you would like to spend your stay between heaven and earth, your Magic Wellness Hotel Paidion opens up the space you need.


What makes us special

Our magical wellness hotel is located in the city center of Braunlage and its size is not obvious from the outside.
Magical because the boss Oliver Page has been an active magician for many years. Wellness, because the Hotel Paidion is not just about one
warm indoor pool but also has a sauna, an infrared heat cabin and a steam bath. Of course, a nice relaxation room with a view of the garden should not be missing.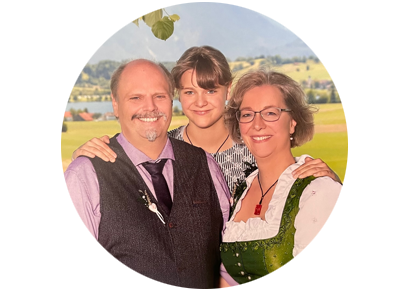 The Page family welcomes you

Your host family comes from the tourist region of Garmisch-Partenkirchen in Upper Bavaria. Oliver Page had been working there as a swimming instructor for 25 years and ran one of the largest swimming schools in Bavaria. Due to the ever worsening pool situation, the family wanted to realize their dream of having their own swimming pool. The search for a hotel with a swimming pool then led us to Braunlage.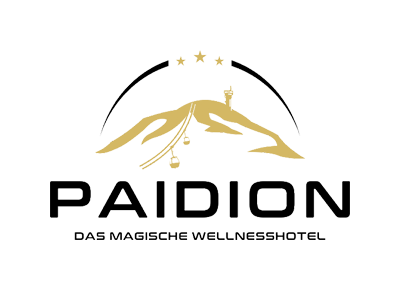 Where does the hotel name come from?

It took a long time until we came up with this name as the hotel name. We, the operating family, are called PAGE. According to Wikkipedia, this is a professional name from France and England. It used to mean servant. The original form, i.e. the root of the word, is derived from the ancient Greek Paidion



Swimming courses and private lessons
With our concept of taking a 1-week vacation and learning to swim, we are continuing the successful concept of our Aqua Fun swimming school. We have been successful on the market with it for 25 years. now we have our own swimming pool with WARM water.

More information is available here: Aqua Fun swimming school
Magic shows and magic classes
We will soon start magic evenings in our hotel and offer various magic courses for adults and children.

Further information is available here: Magician Fidibus
Junior Suite - 2 to 3 people
Spacious rooms with exclusive furnishings.

- 2 beds 90x200 cm
- 7 zone comfort mattresses for wellness hotels and suites (allergy friendly)
- Large flat screens
- Couch / armchair with table
- Writing desk
- Refrigerator
- Coffee tea station
- Bathroom with shower / bath and toilet
- Toiletries with towel package
- hair dryer
- Cosmetic mirror
- Radio / alarm clock
- WIRELESS INTERNET ACCESS
- Breakfast included



Double Room with Garden View - 2 people
Modern rooms with exclusive furnishings

- 2 beds 90x200 cm
- 7 zone comfort mattresses for wellness hotels and suites (allergy friendly)
- Flat screens
- Armchairs / chairs with table
- Writing desk
- Safe
- Bathroom with shower/bathtub and toilet
- Toiletries with towel package
- hair dryer
- Cosmetic mirror
- Radio / alarm clock
- WIRELESS INTERNET ACCESS
- Fridge can be booked
- Breakfast included



Double Room Small - 1 to 2 people
Good and functionally equipped double rooms that are a bit smaller.

- Double rooms with 15 - 30 m²
- 2 beds 80x200 cm
- 7 zone comfort mattresses for wellness hotels and suites (allergy friendly)
- Flat screens
- Armchairs / chairs with table
- Writing desk
- Safe
- Bathroom with shower/bathtub and toilet
- Toiletries with towel package
- hair dryer
- Cosmetic mirror
- Radio / alarm clock
- WIRELESS INTERNET ACCESS
- Fridge can be booked
- Including breakfast



Family room - 2 to 3 people
Appropriately equipped family rooms

- Families always with 22 - 25 m²
- Larger rooms with extra bed or sofa bed
- 2 beds 90cm x 200cm
- 7 zone comfort mattresses for wellness hotels and suites (allergy friendly)
- Extra bed or sofa bed
- Flat screens
- Armchairs / chairs with table
- Writing desk
- Refrigerator
- Bathroom with shower/bathtub and toilet
- Toiletries with towel package
- hair dryer
- Cosmetic mirror
- Radio / alarm clock
- WIRELESS INTERNET ACCESS
- Including breakfast



We are happy to be there for you and your questions.

Hotel Paidion
Bahnhofstrasse 12
38700 Braunlage (Lower Saxony)

post@hotel-paidion.de
+49 (0) 5520 923 54 51